The weekend got off to a slow start due to the 2 bottles of wine consumed on the train on the way up and Dom's Thursday night shenanigans. The performa gang arrived on Friday night just in time for us all to miss Charley's fake eviction from the BB house.
Saturday we went to the beautiful Aber Falls with the dogs. It's nice to take the dogs for a walk without actually having to walk them.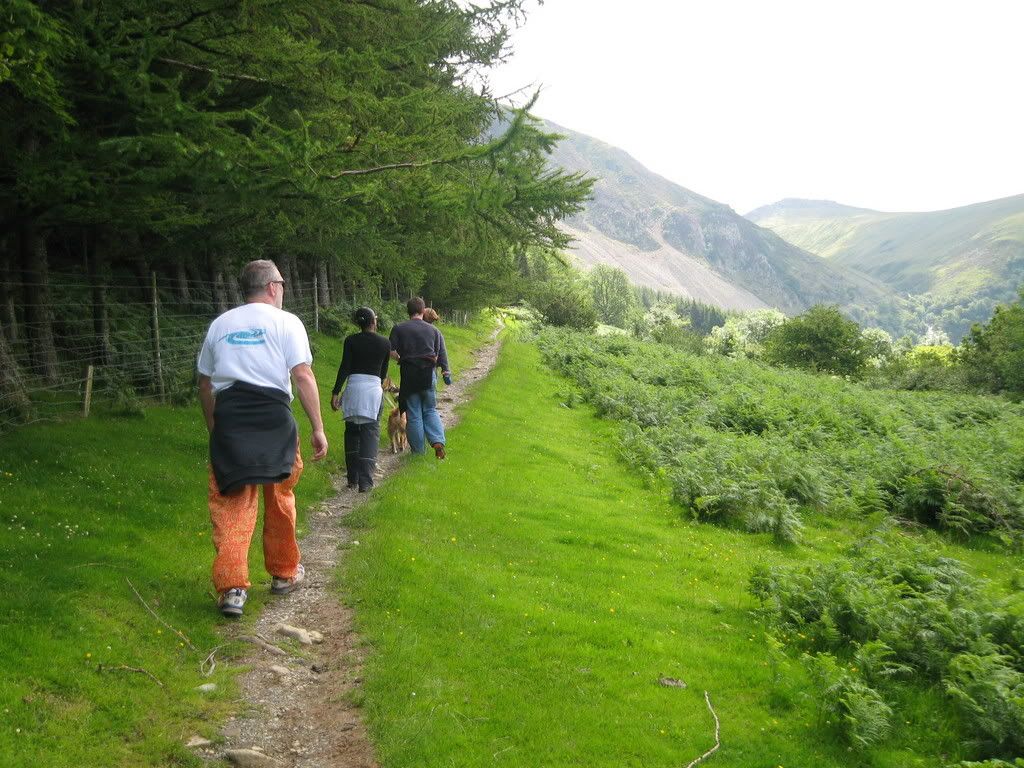 The funniest bit, for me, was handing Dom, Marsh and Puppy "log bags" and telling them that they were on poo duty for the day. Even funnier was Marsharee's face when she saw the amount that came out of Paddy!!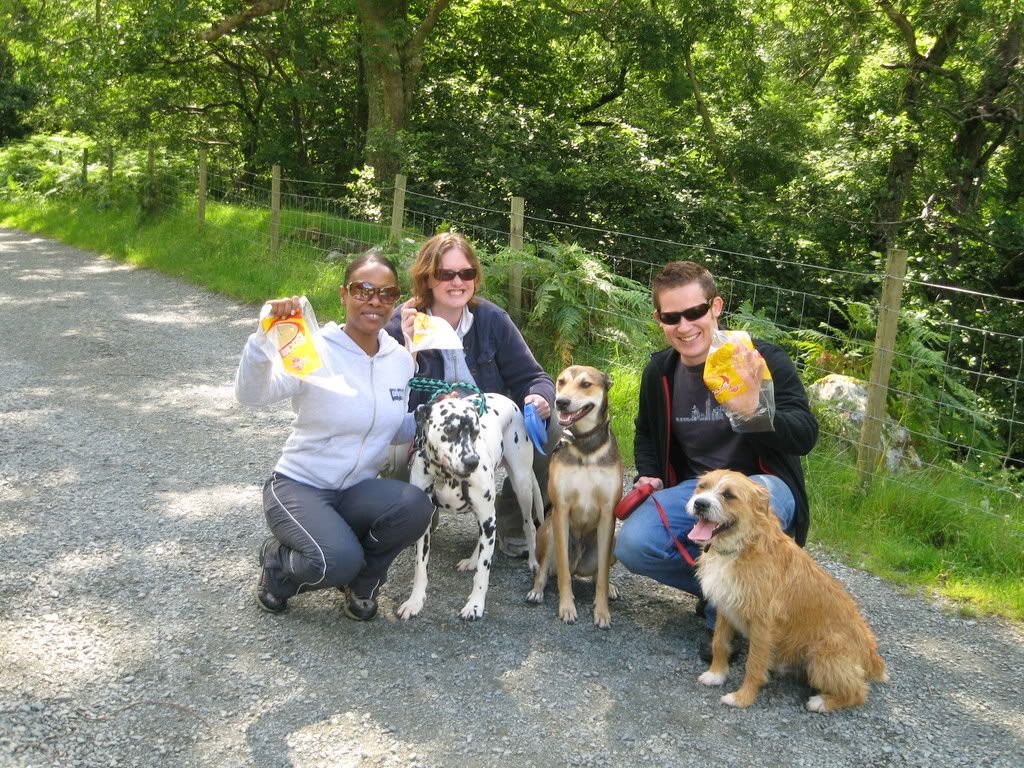 The walk up to the Falls was stunning. Luckily, the rain had stopped Friday night and we had a lovely clear day - we could even see the sea through the Conwy Valley.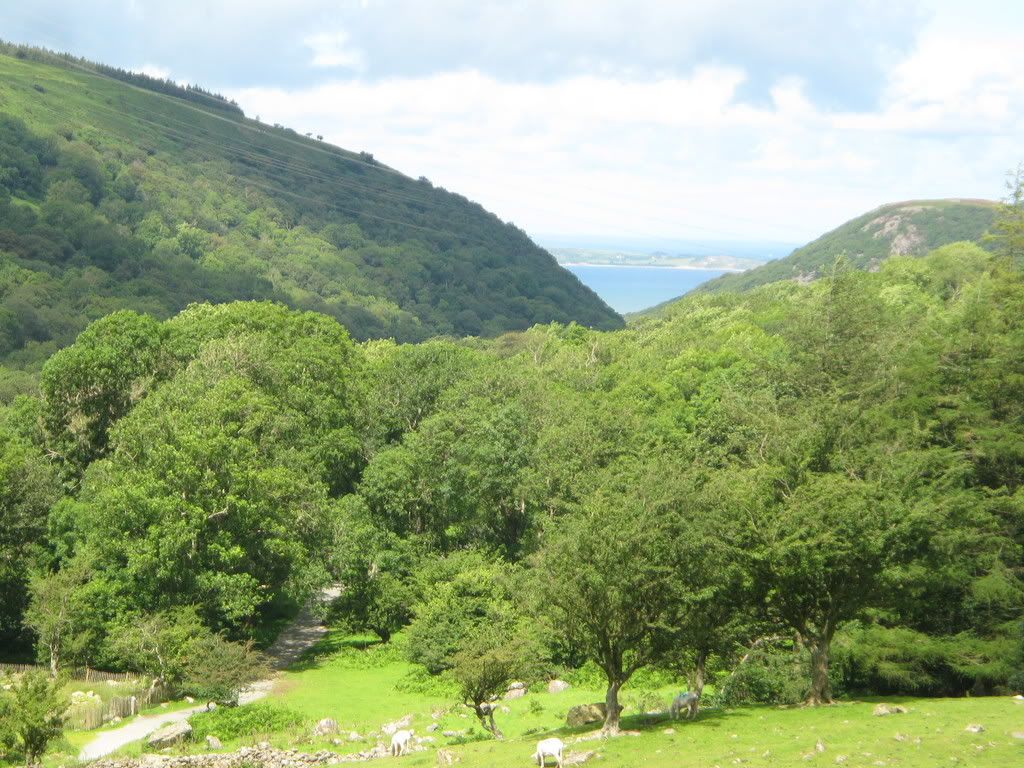 I almost forgot .... Anthony wasn't the only one to fall over .....