These are so cute it hurts. I have just knitted my first thing that was NOT a scarf (yay me).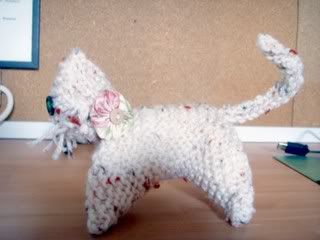 And I LOVE it! It was going to be a present for Ant but I can't wait to show him and I wanted to post on here (and I know he stops by to check my spelling).
Anyway, it was "Anna-easy" (ie a 5 year-old could make one) and I love that I can get it done while watching the TV - the sewing machine tends to be a bit noisy (but not as noisy as Ant's snoring).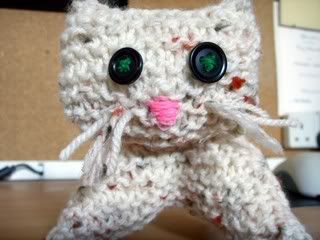 All together ....awwwwww!

Mail me if you want the pattern. (I seem to have used a lot of brackets in this post for some reason, so here are some more!)

*******UPDATE*********

HUGE apologies because I didn't link to the pattern directly. I'm not intentionally rude, just a natural blonde and I lost the link. Here it is (Thanks )