**** SPOILER : IF YOU ARE EXPECTING A CHRISTMAS PRESENT FROM ME YOU MIGHT SEE IT HERE ****

Thanks to Lisa and this tutorial, I am now addicted to making these little origami boxes. I used 8x8 and 12x12 scrapbook papers which have worked wonderfully.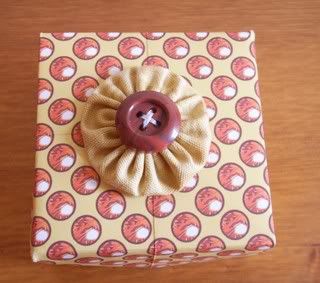 I have also made them with matching mini-books which Marie kindly blogged a while back. I figured they would make nice keepsake boxes for little trinkets and such.