Thanks everyone for the messages, emails and comments wishing me a happy birthday. I had a great day and we had a fantastic night on Friday.

A few friends came with us in a limo for a drive, some champagne and a meal (and quite a lot of wine). I was especially pleased to see my friend Phoebe, who had an operation on her ankle just two days before and still managed to make it out on crutches. Hurray.

I didn't take many pics, and most of them are rather unflattering as we all look far more drunk than we actually were (honest) but it really was a great night out.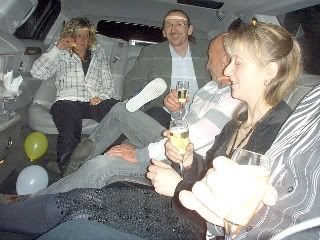 On the way home, we rubbed the balloons to make them static and stuck them to the ceiling. (It was very funny at the time!)
I had a lovely day yesterday, was totally spoiled and even got a special cake made by Mr Marmadaisy. It was a tiramisu gateau which he almost did all by himself, and he also made me pizza on ciabatta base and it was delicious.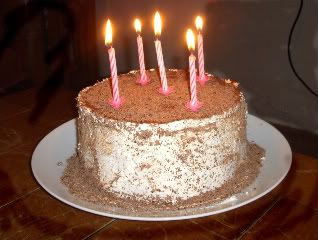 Birthday draw is coming up next ...