...or ....

The other kind of dirty fun.

Due to the inclement weather it was agreed that a good Quad Trek was in order.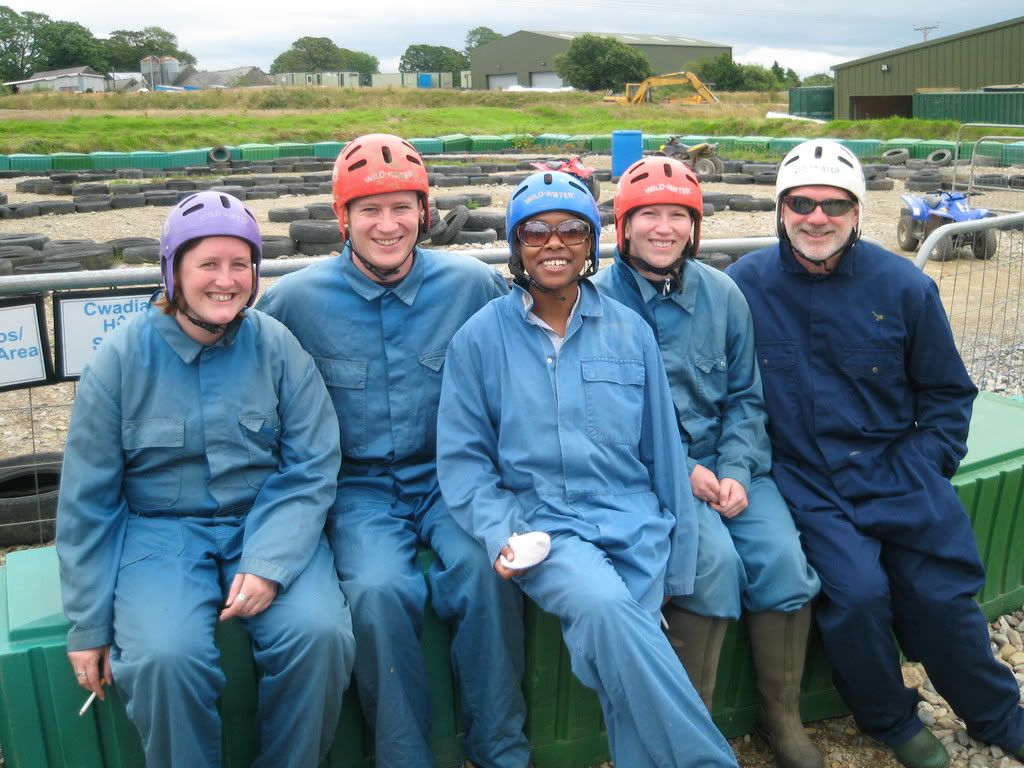 I'm not sure which Puppy thought was worse - wearing Anthony's bunsen burner trousers or the blue boiler suit.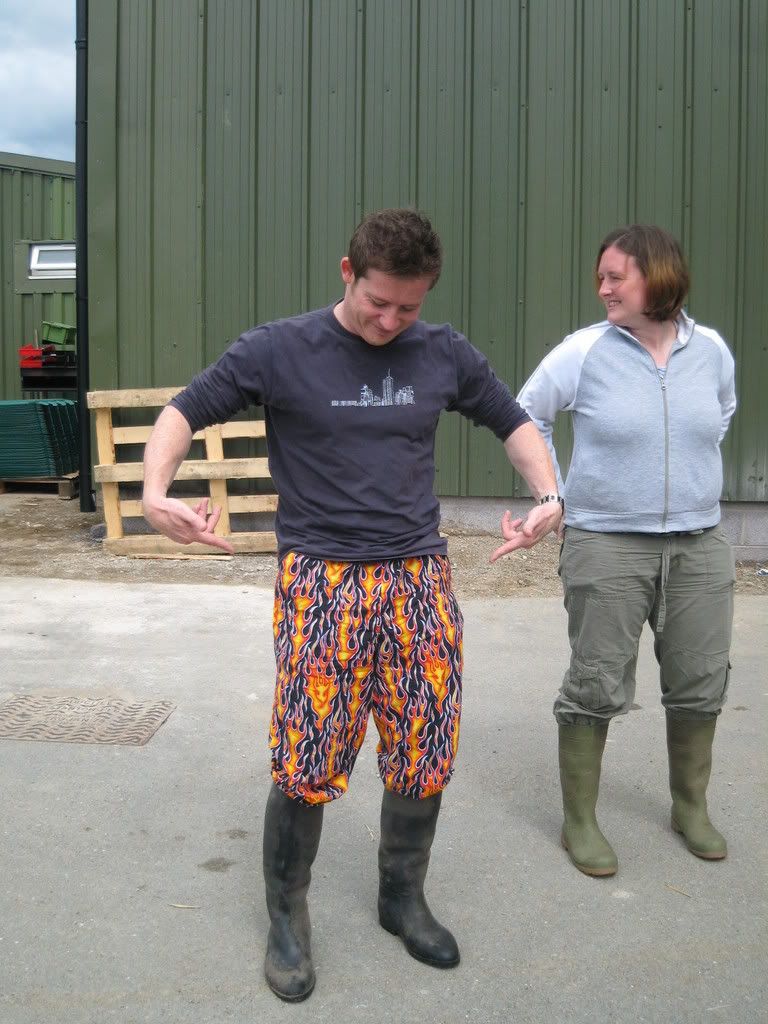 The first bit of the Quad Trek consisted of Anna and Marsh flying off all over the field completely able to control neither speed nor direction of their bikes. Andrew got told off for going too fast (Bad Puppy!) and Anthony got away with pulling a wheelie (there's always one - or in this case, two!)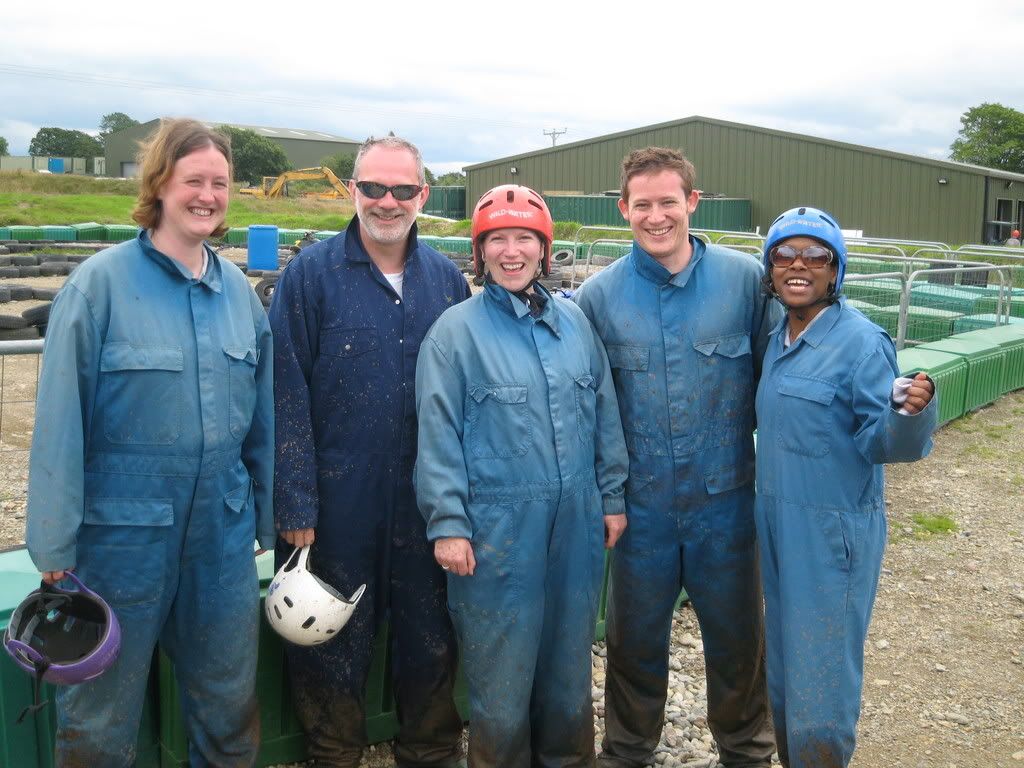 Here are some pictures of the Go-Karting, which only happened after 10 minutes of persuading Marsharee to wear the "smelly helmet".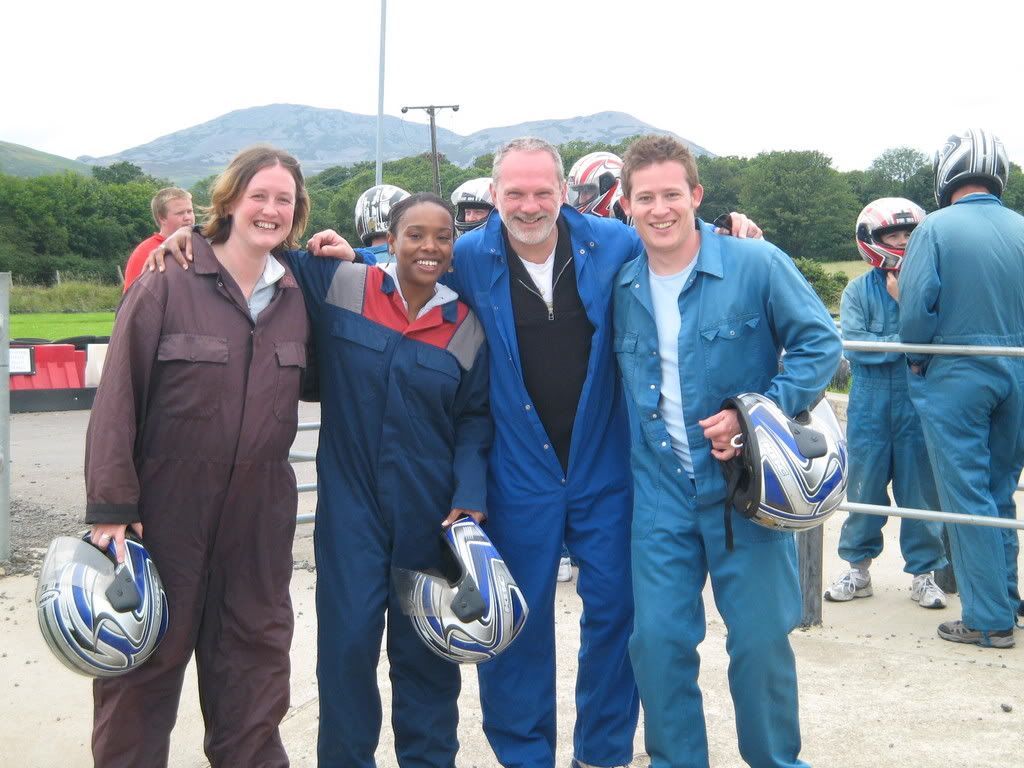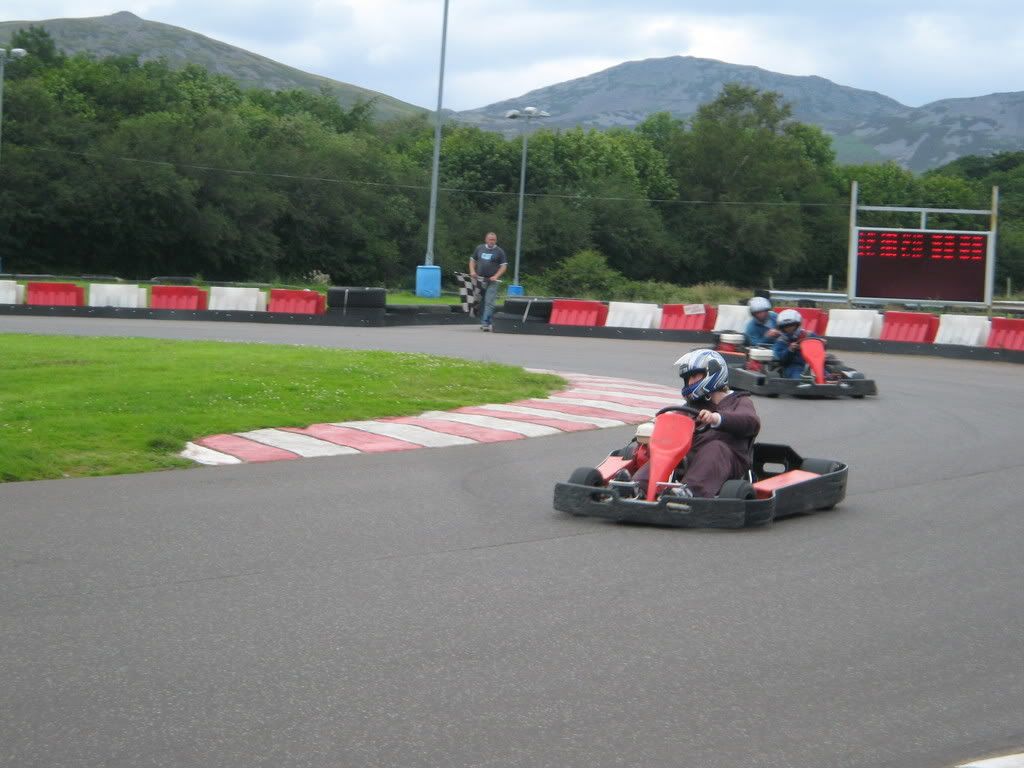 All in all ... a great weekend. I think Quads are defo for next year!