Well, I haven't been very crafty lately but I'm back on track now and have started thinking about Christmas. (Groan!)
Anyway, my first Sewing World arrived last month and it had a great pattern for a slim line bag. I cut the bits out weeks ago but due to having a flaming fit when I couldn't make my faux leather handles work it was all abandoned. Anyway, I happened upon this wonderful page by Lisa Lam by accident last night and was chuffed to find out it's written by the lovely clever lady who designs bags for Sewing World.
So, I had another go (using my tweed material for the strap rather than the leather and adding a little flower embelishment) and I think it's worked out rather well.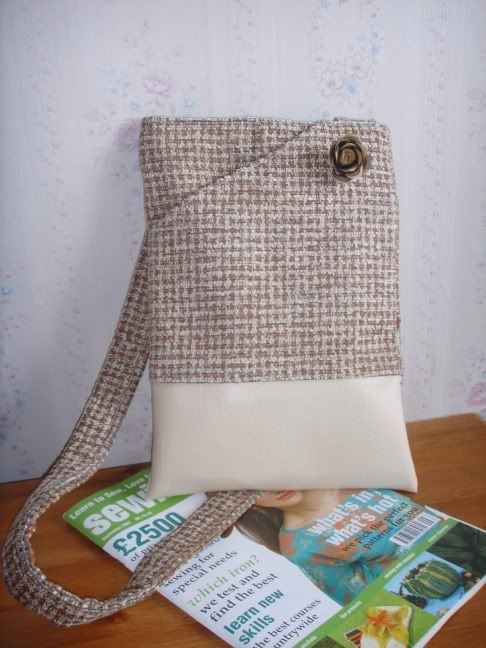 There's a lovely fluffy one in next month's issue which I'm looking forward to making. I have spotted (no pun intended) some gorgeous dalmatian donkey skin which will make up it beautifully.