I decided to have a go at this bag today, and had just got to this stage: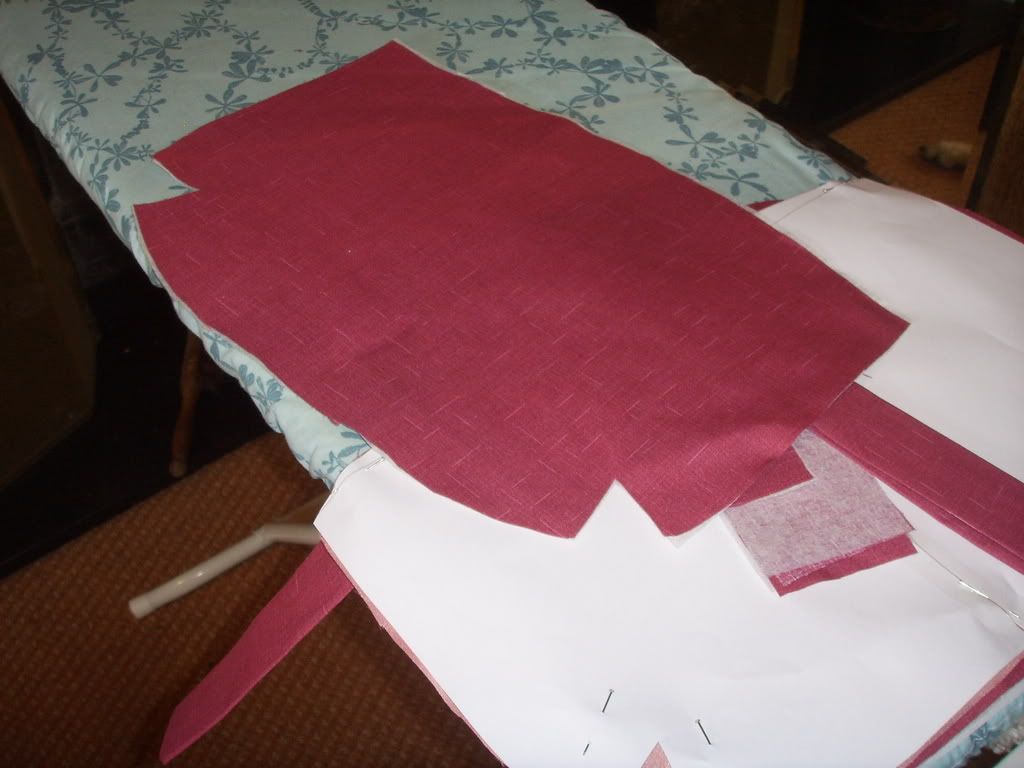 (All the bits cut out and interfacing pressed on and ready to sew)
When this arrived: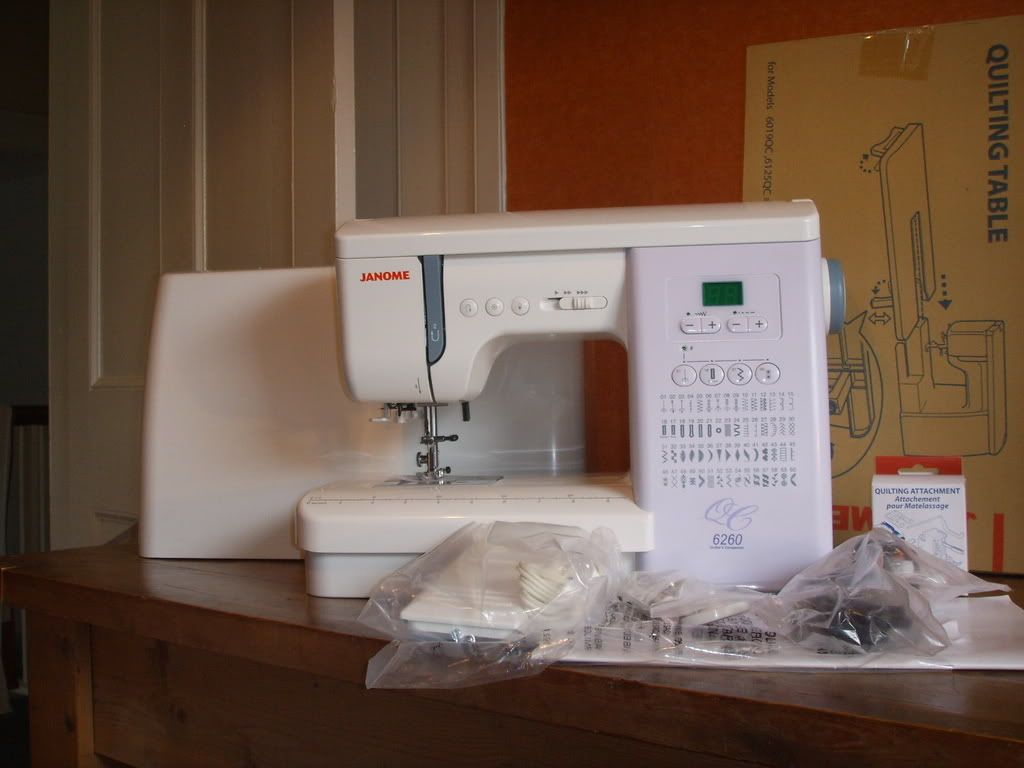 How lucky is that? Of course, it's a beast of a machine and I was a bit scared I must admit. Look at those instructions! Page one and those are just all the bits being labelled. Phe -ew.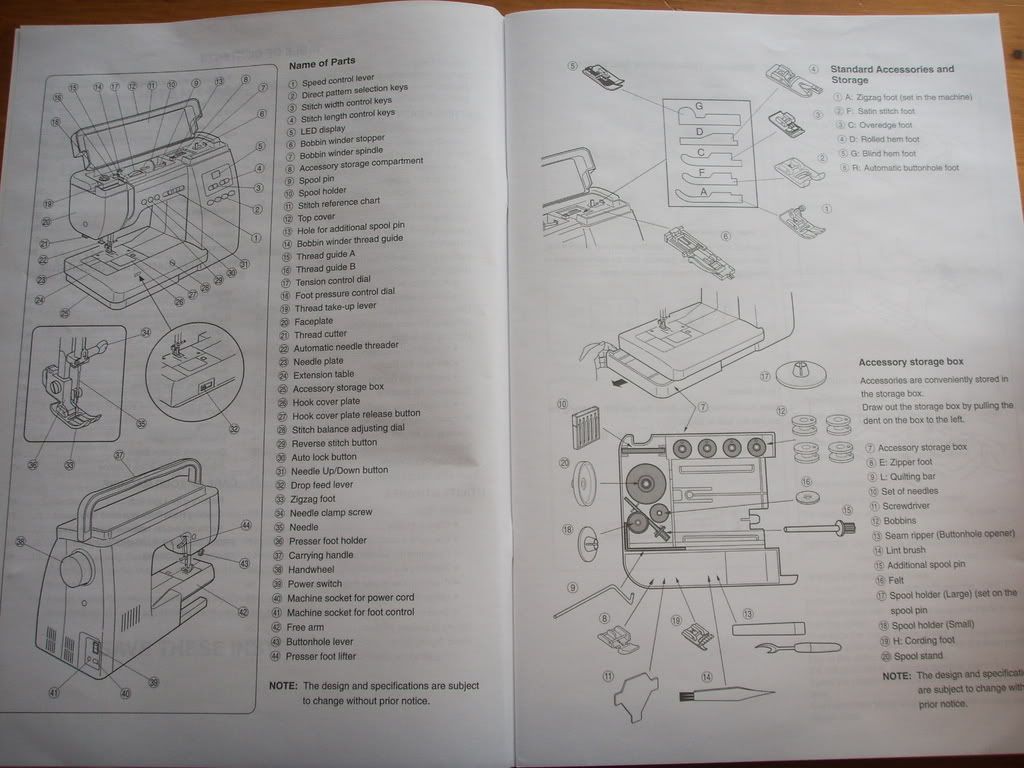 I'll post the finished product in a sec.