Finally, I have put some decorations up. I tend not to be a tinsel-person, I prefer a natural look. Given that we live in the countryside that seems appropriate!
Anyway, here are some snaps of my decorations.

OK, they're probably not very flash but I like them - understated I think!



The mantelpiece.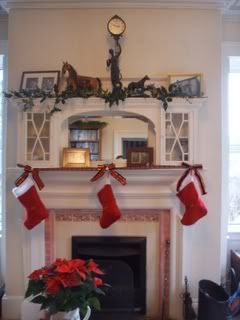 We are very lucky that we have a real fire in the living room but I think I might need to move those stockings if we light it. I took the holly from the trees in the garden.

We have a lot of conifers also, so I put lots of branches around our bookcases (yes I know we have a lot of "stuff" on them) and mingled in a few plain white lights. It smells wonderful.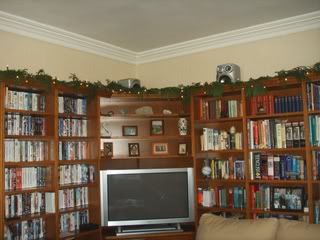 This wreath is donkey's years old but it looks nice and easier than making my own.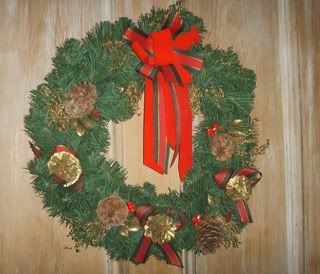 This is the only decoration in the kitchen at the moment!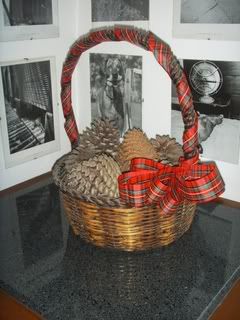 The pine cones are all collected from the garden (the ones Wizzle hasn't eaten) and they're just piled in a nice basket that I have wrapped some tartan ribbon around and made a little bow.

I have made these napkin rings for Christmas day - out of red felt stuffed yo-yos, with green floss and a vintage button. The ring is just made from thick (2") tartan grosgrain and stitched together.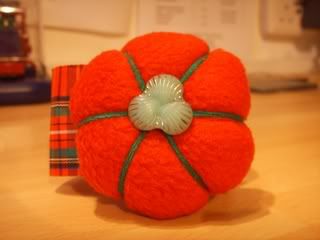 That's it!

And this is my hundredth post (hurray!)