Sheesh it's cold! And windy!

I knew it had been a bit wild last night, but I didn't expect to find this: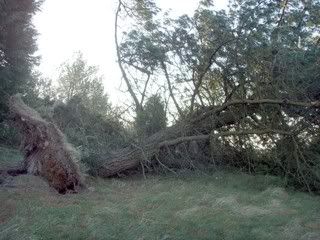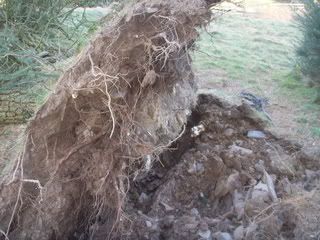 Just to give you an idea of the perspective: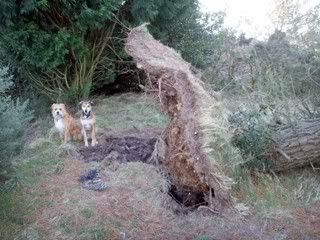 This is the dogs' favourite chasing tree - they run (or, used to run) around and around it. In fact, they have worn a ring around the base. Oh well, we won't be short of logs for the fire for a while I guess.


What I didn't take a picture of is that had the tree fallen in the opposite direction, it would have taken power cables with it. At the side of the house. Yikes.

Also (not pictured) the roof has blown off the parcel box and the felt has come off the chicken coop. The fresh water I put out this morning for the chickens has, by 1pm, frozen solid.

IT. IS. COLD.

I guess I had better get cracking on turning these into gloves, scarf, hat and socks.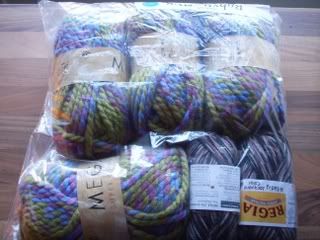 And this into a knitting bag.