Thanks Marie, for posting this fun thing to do on a rainy afternoon.

This a great time-waster (always welcome when there's work to be done).

Instructions:

You are about to have your own band's CD cover. Follow these directions to the letter to make your album cover. It's fun and requires no thought at all.

Go to......

1. http://en.wikipedia.org/wiki/Special:Random
The first article title on the page is the name of your band.

2. http://www.quotationspage.com/random.php3
The last four words of the very last quote is the title of your album.

3. http://www.flickr.com/explore/interesting/7days/
The third picture, no matter what it is, will be your album cover.

4. Use your graphics program of choice to throw them together.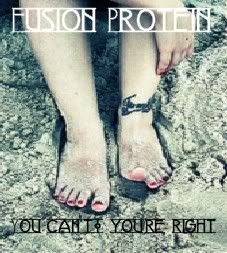 Here's mine.

Feel free to post the links to yours as a comment on this blog.