I really wish it would just stop raining. The whole place is flooded. It has run in through the window in the kitchen and soaked the rug.

I took these pictures this morning in the orchard.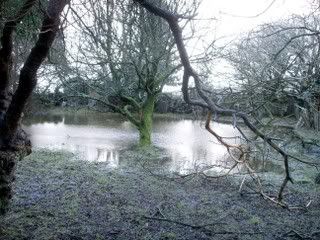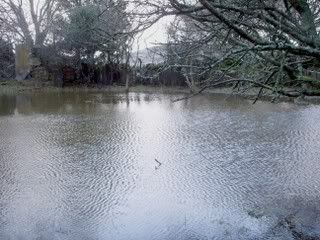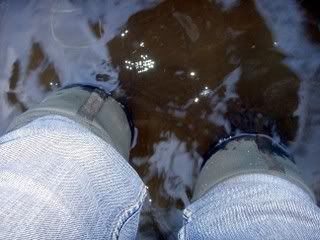 On a lighter note, all this stinky weather has given me more time to practise my knitting. Here is about 1/3 of a hat. It's a funny pattern that requires you to knit the main band, then pick up side stitches with circular needles and knit in the round. Strange. Anyway, I'll post more details if when I finish it.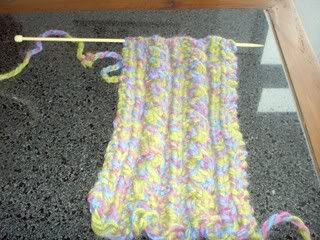 I'm not sure that the cables work all that well with the coloured yarn, but hey ho! I suppose it will cover any little slips that I make - who knew it was so difficult to count to 4? (BTW I've never done cable before and I think I'm doing quite well).