Is finished! It actually wasn't all that difficult to make, except that working with very bulky yarn was a pain. And it's very warm.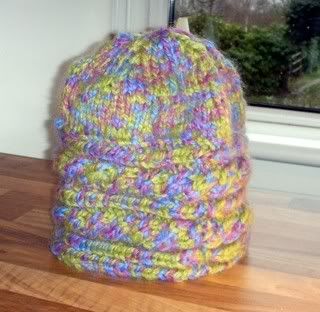 It's ever so slightly too tall, although I usually have my hair tied back in a bun so it actually fits well over that, which most hats don't. So, all in all, a success.

I don't know why I look weird in this picture. Perhaps I'm just weird looking.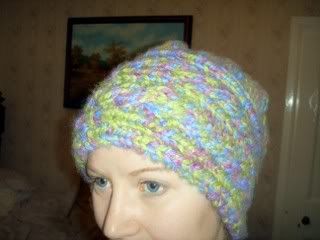 The pattern is from the One Skein Wonders book. I'm now working on some booties from the same for Baby Kirk, who is due in about 4 months (so I will hopefully be finished by then).

This is the other thing I was working on (more gluey fingers for me) yesterday. These rings are going in my Etsy when I get around to redoing it and taking decent pictures. The findings are silver plated, and those vintage buttons are from all over the place. The Art Deco fan ones are Czech glass, and genuine.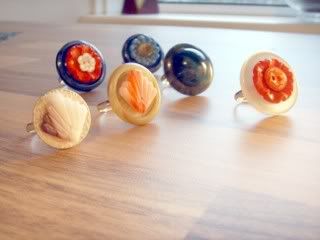 I like the red, white and blue flower one best.