First of all, I finally finished the socks.

And here they are keeping my feet warm.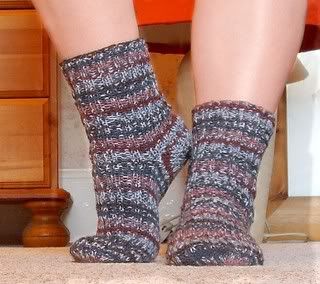 They actually took a little more than the promised one skein. I don't know if my tension was wrong, or if it was just that I'd wasted a lot getting it wrong and tangled at the start. Anyway, I was glad I'd bought two balls (although I now don't have enough for another pair, maybe some slightly smaller ones?) The second one was a lot easier though, and I would make them again (but not yet, I'm all socked out). Thank-you to my mum for helping me to make sense of the heel business.

Speaking of, on Saturday I realised that it's only two weeks until Mother's Day. Skimming through my Amy Butler In Stitches, I'd seen a rather sweet thing which I can't name because the recipient reads this blog (religiously, because mums are quite nosey, aren't they?).

But here are some clues: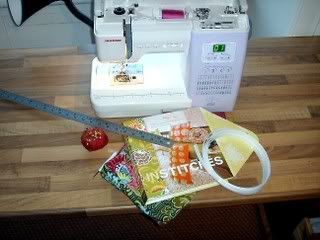 Some of my present fixin's. Can you see the surprise poking out?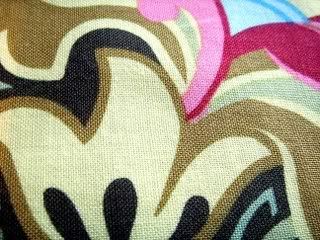 Amy Butler fabric.



I need to hand stitch this bit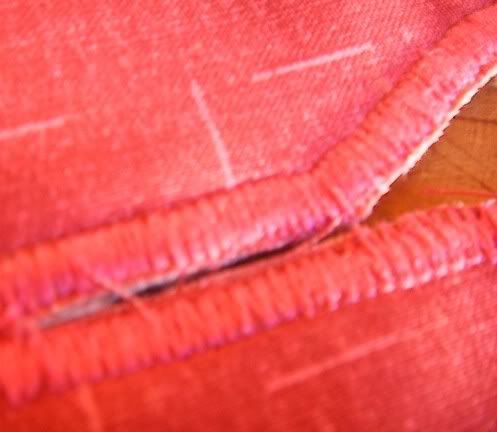 The first time I've ever done free hand button holes, this needs tidying up a bit.

It's not a bag, it's something I've never made before. It's something useful (I hope) as well as being pretty and Marmadaisy made.