I have made myself a set of pins for my new pin board, using Hero Art stamps and shrink plastic.

I made a pin cushion from this tutorial to put them in.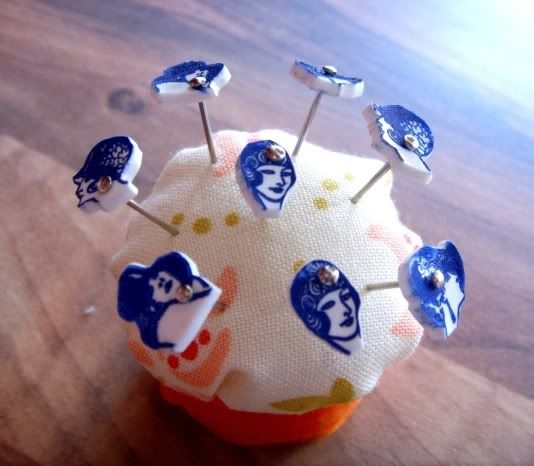 I lay in bed last night and thought of loads of things that I want to make now. Some are from tutes I've seen, and some I need to make up. I think it's because I've got the first essay looming and I want to do some serious avoidance.

It's been a bit frosty here. I have seen another lamb though (it must have been born yeserday, it was brand new this morning). Unfortunately, the spawn seems to have got a bit freezy. I don't know if that will kill them off or not ...