I'm always making stuff and giving it to other people but I never really seem to make anything for our house- other than the odd cushion. My old peg bag (that I made about 2 years ago) had been ripped and spilling pegs for about a year. About 6 months ago its hanger bit fell off so it didn't even hang on the line. Rubbish. So, I made a nice new one today with a zip fastening in it and everything. Nice.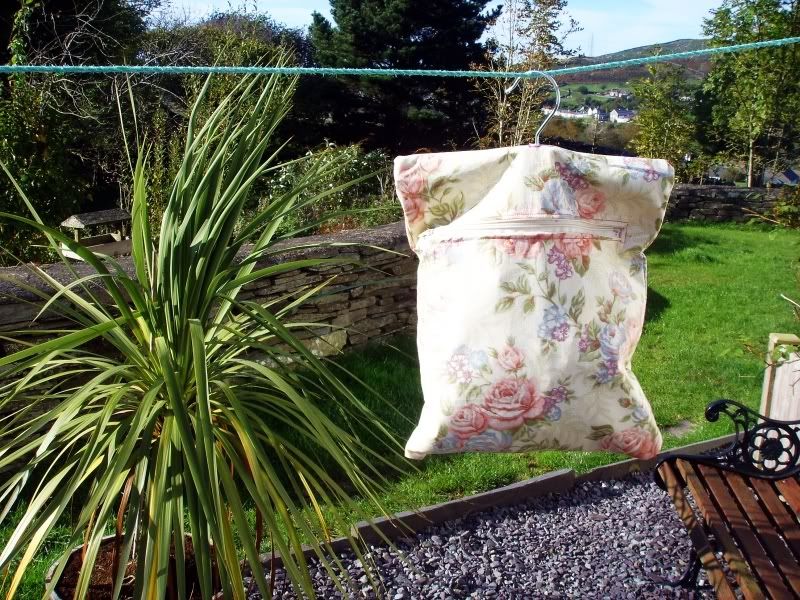 Also, I didn't have a door stop in my sewing room (since the Charlie incident) so I made one of those too. It's a bit of a hotch potch job because I haven't made one before and I used quite bulky chenille AND wadding AND heavy interfacing so it was all a bit much. But it looks quite sweet.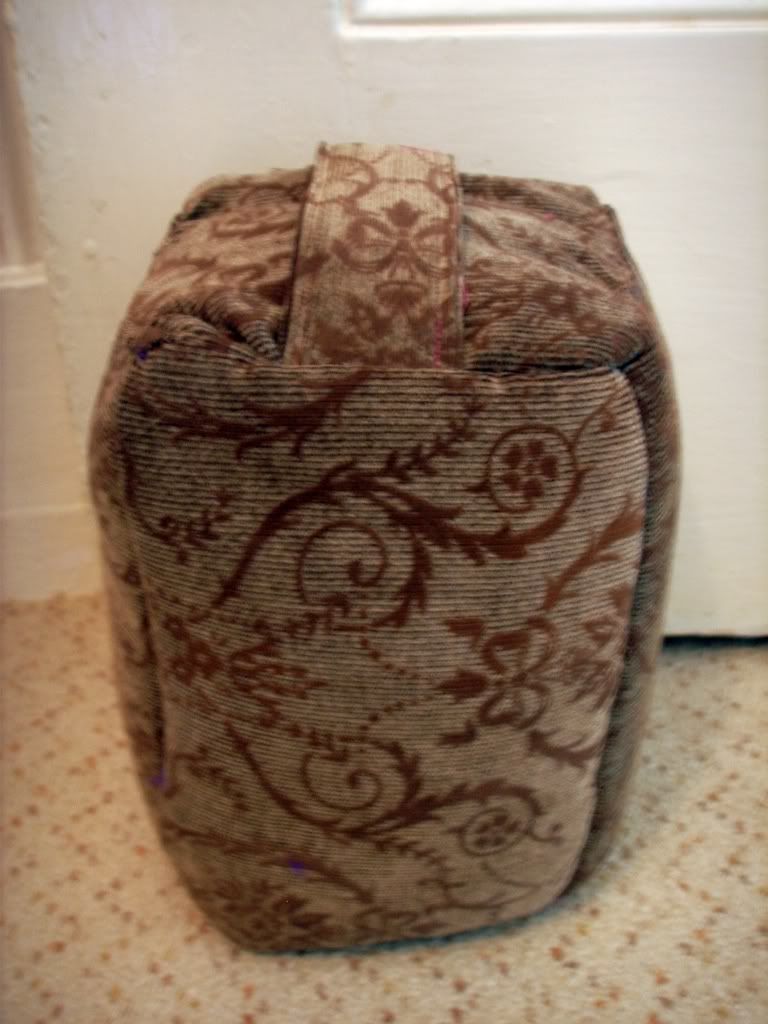 And this is me (yesterday) laying out bits for my latest design. I need a few more things to finish it off (which won't be here for AGES because of the bloody postal stike) but I'm quite proud that I designed the pattern and everything myself.