It's a pain when your post only arrives at 3pm because by then it's already going dark so you know your pictures won't come out great. But I really wanted to show you the goodies Mr Postie brought me today.

First up, these gorgeous bamboo knitting needles from ebay.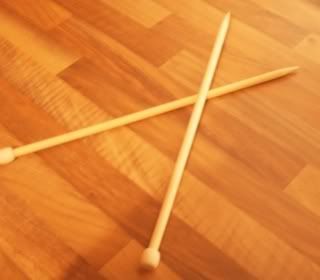 They came wrapped in this cuter-than-cute bag, which I just love even more for the mistake in it.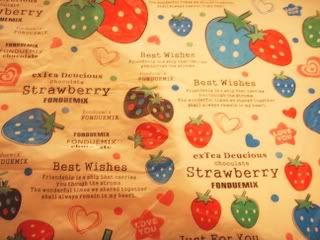 I've got singles, doubles and circular in just about every size. Yes, I realise it's probably a bit of an overkill but I like to be prepared :)


Speaking of which, next on the list of goodies is One Skein Wonders.




This has loads of easy, quick patterns to use up all the old odds and sods of yarn. I figured that seeing as I'm new to knitting I will get to practise lots of different stiches and techniques. Also, I have zero patience so the small projects should suit. And I can always unravel the whole thing if it goes pear-shaped And I'm sure I'll make lots of cute things that I can show you.

Next, this box of yummy ribbony erm.. ribbons!




Last, but by no means least, these scrummy bag fixin's (no, that doesn't look right but I assure you it is correct!) from the perennially lovely Lisa at U-Handbag.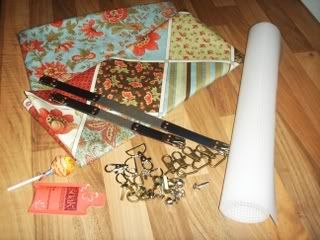 Well, not really from Lisa, I had to pay for them. She's not that lovely. Anyway, I was so pleased with my knitting bag that I'm making another one for my make-up from this gorgeous Moda fabric, with a matching zippy case for brushes and the like. I also bought a small extra hex frame to make another one that I haven't decided on yet.

I'll work on that tomorrow and post a pic. I think I'm also going to make a knitting needle roll to match the knitting bag, but I don't have any fabric left. Sigh, I guess I'll have to go looking at gorgeous, gorgeous Amy fabric and do lots of shopping again. Does anybody know of the best way to store the circular needles? Will a pouch do or will they get all tangled?